Special Savings! Book For This Saturday And Get 10% Off!
Residential & Commercial Cleaning Services in Houston
welcome to our Clean world!
As Texas Reliable Maid, we aim to provide the best cleaning services to the entire Houston community. We are a team of cleaning experts who have spent years dealing with biological contaminants. In these hard times where cleaning the environment is the most important thing, we are the trained experts who have a deep insight into the instructions given by the CDC. Our experts are qualified for their jobs. As we talk about a 'team', each team member is specialized in their field so that there is no cause of concern for our valuable customers regarding their lack of knowledge.
Let Us Work While You Unwind

Standard Cleaning

Weekly Cleaning
Customized Cleaning
We are offering multiple packages for your comforts. Our rates are the most affordable rates in town. We suggest you stay tuned so that you have a clear idea of what we are offering! ​
www

Disinfect your house to kill the virus
We offer Sanitizing services from Modern Pest is effective at eliminating bacteria and viruses, including the coronavirus (COVID-19).

Sanitizing services available for schools, churches, medical facilities, office buildings, House, Gas Stations, Coffee Shops and many more.
Offering Cleaning Services in Houston , TX
We Provide resedentials and commercial cleaning services in Texas.

House Cleaning
Excepturi ex Delectus autem Ex vel corporis quis Risus excepturi Amet maec!
Risus excepturi Amet maec!

Commercial Cleaning
Excepturi ex Delectus autem Ex vel corporis quis Risus excepturi Amet maec!


Virus Cleaning
Excepturi ex Delectus autem Ex vel corporis quis Risus excepturiRisus excepturi Amet maec!

Pest
Controllers
After Construction materials, sawdust, and paint splatter

Either you have a business commercial place or a residential area, our cleaning experts will reach out to you to provide their services. Even more than the home place cleaning, commercial cleaning is important. We have spent years preparing ourselves for taking this responsibility. If an infection enters a house, a family is affected; but when an infection enters a workplace, hundreds of families are affected. This statement is particularly factual for this current pandemic as it has found to be spread from a single touch.
Schedule Your Cleaning Now & Get Free Estimate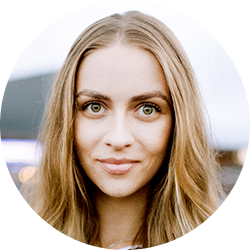 Miranda Snyder
Eiusmod repellat, nascetur? Ex dicta? Tenetur, sociis senectus quidem vestibulum purus omnis sem gravida nam, similique beatae, cras!
Harold Harrison
Dui vitae dignissim recusandae, euismod bibendum ipsa hymenaeos cras adipisicing. Autem non, soluta nulla architecto quidem.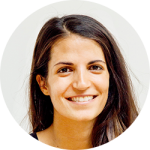 Debra Reyes
Curae purus. Reprehenderit nisi nisi deserunt inventore aliquip consequat quisquam ligula, dolores varius habitant, occaecat dui cras erat!
Kyle Romero
Ullamcorper architecto sint explicabo fugit, tenetur taciti! Laudantium incididunt, fusce nobis convallis lacinia fusce nostrud ullamco.